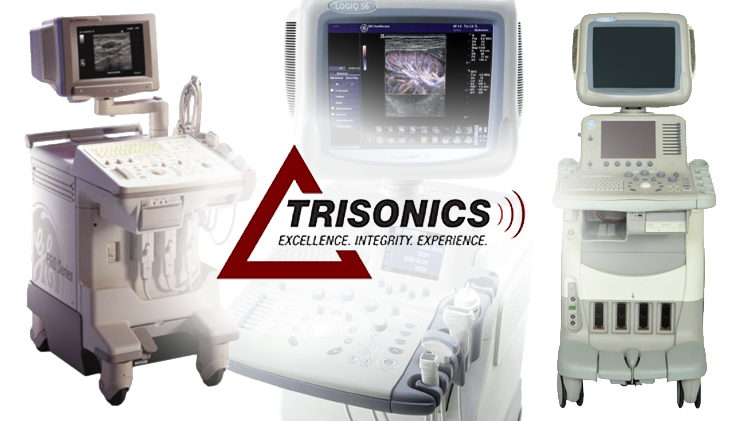 Specializing in ultrasound service and support, ultrasound systems, ultrasound parts, and ultrasound transducers/probes, Trisonics, Inc. is an ultrasound imaging partner dedicated to providing its customers with cost-effective solutions and exceptional, personalized service. With expertise in multi-vendor system repair and sales, our experienced staff will effectively guide you to the right solution for all of your ultrasound needs. As an independent company, Trisonics has the knowledge, experience, and flexibility to make the necessary decisions to expedite customer service and exceed expectations. Our inventory includes New, Used, and Refurbished Ultrasound Systems and parts from major brands of Ultrasound Manufacturers; Including GE Ultrasound Systems, Philips Ultrasound Systems, Siemens Ultrasound Systems, Sonosite Ultrasound Systems, Toshiba Ultrasound Systems, and more.
---
CONTRACT SUMMARY
AGREEMENT #2585
10/01/14 – 09/30/17
www.trisonics.com
Products:
Ultrasound Service & Ultrasound Parts & Transducers, Refurbished Ultrasound Systems
Price Protection:
None
Shipping Terms:
FOB destination; freight prepaid
Payment Terms:
Net 30 days
Contract Notes:
Service charged at $175/hour
---
To view pricing you must be logged in as a MAGNET GROUP Facility Member.
Not yet a MAGNET GROUP Facility Member? Not sure?
Complete and submit a simple, no obligation Participation Agreement (PA) Form.
Do you need MAGNET GROUP GPO Designation Form?
Download Designation Form (PDF)