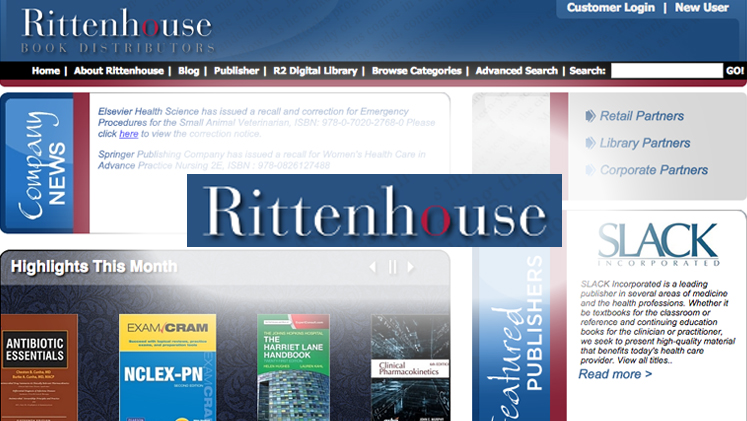 Rittenhouse Book Distributors (#2100)
Rittenhouse Book Distributors Inc. provides retailers, libraries and other businesses with print and electronic books in the fields of medicine, nursing and allied health from the leading health sciences publishers.
Connecting our partners with the information, services and expertise, critical to their success, is what Rittenhouse strives to do every day. The R2 Digital Library, Rittenhouse's market-leading eBook platform, provides institutional partners with access to thousands of essential and specialized titles in an intuitive interface optimized for use in health sciences. This innovative platform, along with print materials, enables partners to access information any way they wish.
---
CONTRACT SUMMARY
Products:
Health, Science & Medical Books
Price Protection:
None
Shipping Terms:
FOB dest., freight prepaid; requests for next day service – billed to customer
Payment Terms:
Net 30 days
Contract Notes:
Orders MUST Reference Magnet contract orders; < $9.95 subject to $4.95 handling charge
---
To view pricing you must be logged in as a MAGNET GROUP Facility Member.
Not yet a MAGNET GROUP Facility Member? Not sure?
Complete and submit a simple, no obligation Participation Agreement (PA) Form.
Do you need MAGNET GROUP GPO Designation Form?
Download Designation Form (PDF)