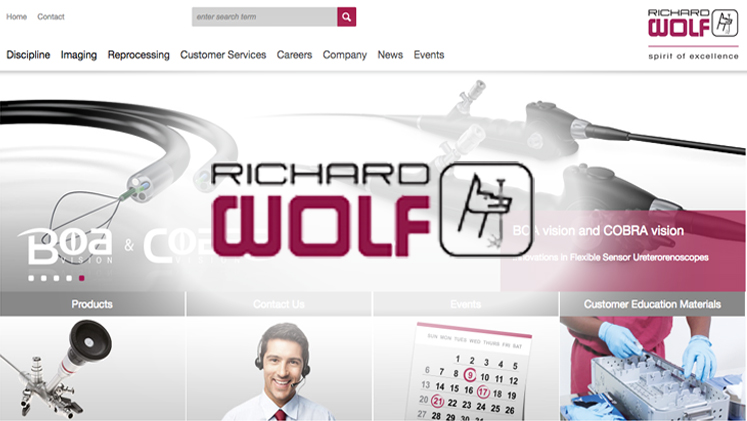 Richard Wolf Medical Instruments Corp. (#2301)
chard Wolf supports a broad range of endoscopic surgical specialties while also providing support to highly-specialized niche markets. Leading surgeons work with Richard Wolf to develop endoscopic innovations, as well as assist in the improvement of existing products. As a result, Richard Wolf has pioneered many endoscopic products and procedures.
Our core competencies have always been in the design of optical systems and precision stainless-steel instruments. Additionally, we have expanded our portfolio to include a complete operating room (OR) system of integrated video and electronics.
---
CONTRACT SUMMARY
Products:
Surgical Endoscopy Equipment, Instruments and Supplies
Price Protection:
Full term of agreement
Shipping Terms:
FOB destination; freight prepaid
Payment Terms:
Net 30 days
---
To view pricing you must be logged in as a MAGNET GROUP Facility Member.
Not yet a MAGNET GROUP Facility Member? Not sure?
Complete and submit a simple, no obligation Participation Agreement (PA) Form.
Do you need MAGNET GROUP GPO Designation Form?
Download Designation Form (PDF)