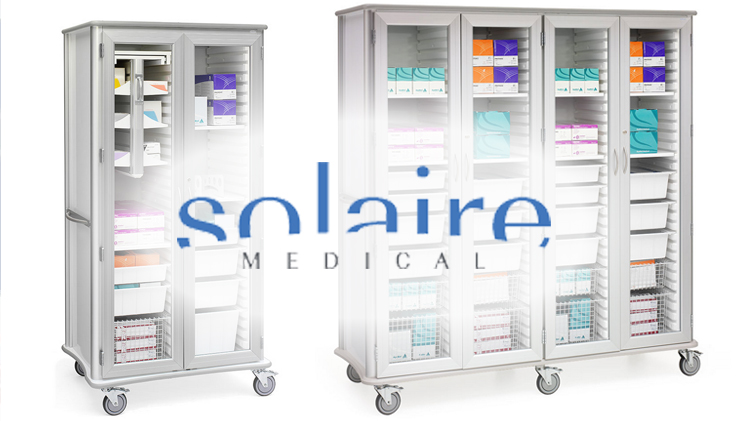 Solaire Medical specializes in stationary and mobile storage solutions for all areas within your healthcare facilities, from catheter labs and radiology to central supply and surgical services. We offer a cohesive system of medical carts, medical cabinets, and medical casework that work together for improved staff and facility efficiency.
Solutions that change with your needs? FlexCell modular storage system continuously responds.
High-density storage needs? Evolve healthcare casework maximizes storage space with an efficient footprint.
Supplies and equipment on the move? Roam, Tempo, and Rover offer mobile hospital carts for general storage and procedure- and department-specific storage.
Needs that require a unique design? We specialize in custom solutions.
---
CONTRACT SUMMARY
Products:
Medical Storage Carts, Cabinets and Case Work
Price Protection:
Not to exceed 3% per year
Shipping Terms:
FOB origin; freight prepaid
Payment Terms:
Net 30 days
---
To view pricing you must be logged in as a MAGNET GROUP Facility Member.
Not yet a MAGNET GROUP Facility Member? Not sure?
Complete and submit a simple, no obligation Participation Agreement (PA) Form.
Do you need MAGNET GROUP GPO Designation Form?
Download Designation Form (PDF)