MAGNET GROUP Board of Directors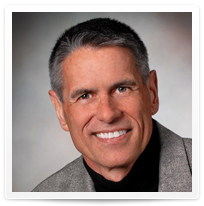 Christopher C. Moore
Chair & President
President, Joint Purchasing Corporation / Creative Source Concepts
112 W 34th ST, 18th Floor. New York, NY 10120
Phone: (212) 946-2687
Christopher C. Moore was elected as President and Chairman of Mid-Atlantic Group Network of Shared Services, Cooperative (MAGNET) in 2009.
Mr. Moore currently serves as Chairman and President of Joint Purchasing Corporation (JPC), New York, NY. JPC, established in 1922, is also the founding member of MAGNET. As a Group Purchasing Organization, JPC has been focused on developing and providing meaningful contracts and services for participant healthcare facilities for over 85 years. After establising a new strategic plan for the direction of JPC, Mr. Moore initiated plans aimed at making JPC a streamlined boutique GPO with an educational division that provides more accessible products, educational programs, and accreditation services to health care providers.
Mr. Moore is also the President, CEO and Board Member of JPC's for-profit subsidiary Creative Source Concepts, Inc. (CSC), responsible for managing all aspects of the business in the ongoing efforts to integrate all material directions of the group puchasing organizations (GPOs) while forging new relationships and building accountability for the companies.
Prior to his work with JPC and MAGNET, Mr. Moore has owned and directed Moore Ideas Marketing Services for 20 years, preparing and implementing corporate strategic marketing plans while working with clientele to establish joint venturing and partnering opportunities.
Additionally, Mr. Moore is an Attorney at Law practicing in General Corporate and Real Estate having received his Juris Doctorate from the McGeorge School of Law, University of the Pacific, and a Bachelor of Science in Finance with a Minor in Economics from the University of California, Sacramento.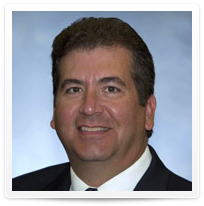 Bill Moyer
Treasurer
Vice President of Marketing Services, Hospital Central Services Cooperative
2171 28th Street S.W., Allentown, PA 18103
Phone: (610) 791-2222 Ext. 4219  •  Fax: (610) 791-2919
As Vice President of Marketing Services for Hospital Central Services Cooperative (HCSC), Bill leads the general operations of the service, sales, and marketing departments of the HCSC-Linen Services division.  In utilizing his over 31 years of management experience he has continually increased volume growth and revenue for the company, and has developed the most comprehensive and successful customer service division within the industry.
Bill currently serves on the Board of Directors of MAGNET and the American Reusable Textile Association (ARTA).  He is past President of the Eastern Pennsylvania Healthcare Executives Network (EPAHEN), and is a member of the American College of Healthcare Executives (ACHE) and the Board of Associates of Lehigh Valley Health Network.
A graduate of Penn State University with a B.S. degree in Health Planning and Administration, Bill is actively pursuing his M.B.A. degree from DeSales University.  .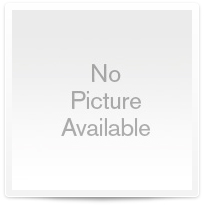 Marty Larson
Executive
Greater Dayton Area Hospital Association
Southwest Ohio Health Care Affiliates
241 Taylot Street, Suite 130, Dayton, OH 45402
Phone: (937) 424-2366 •  Fax: (937) 228-1035
(coming soon…)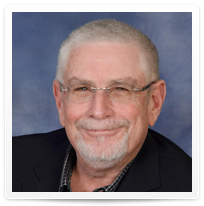 Steven R. Duke
Board Member
Vice President & COO. MAGNET Co-Op.
4823 East Trindle Road, Suite 300, Mechanicsburg, PA 17050
Phone: (717) 763-5555
Steven R. Duke has served as Vice President of the Mid Atlantic Group Network of Shared Services (MAGNET) since 1989. In 2010, he was also named as Chief Operating Officer (COO).
A graduate of Millersville University in Millersville, Pennsylvania, Mr. Duke is a Fellow and a Certified Materials Resource Professional (CMRP) in the Association for Healthcare Resource & Materials Management (AHRMM), a Member of the American College of Healthcare Executives (ACHE), and a Fellow in the Society for Healthcare Group Purchasing (PSHGP) and currently serves as its Immediate Past President. Mr. Duke also has served as president of the Healthcare Executives Forum of Central Pennsylvania, an ACHE Affiliate Chapter, and as chairman of the Pennsylvania Statewide Seminar for hospital material managers. He also has served as the President of the Central PA Chapter of AHRMM.
From January 1974 through September 1987, he served in a variety of positions with Lancaster General Hospital, Lancaster, Pennsylvania from buyer/expediter for plant operations to Director of Materiels Management. From 1987 to 1989, he was Corporate Director of Materials Management for AmeriHealth, Inc., a proprietary hospital company headquartered in Atlanta, Georgia.
Mr. Duke was the 1980 recipient of the Hospital Association of Pennsylvania's Cost Containment Award, and in 1991 of the Samuel M. Reese Memorial Award, given by the Central Pennsylvania Chapter of the Association of Healthcare Resource and Materials Management for "outstanding contributions and achievements in healthcare purchasing." In 2000 Mr. Duke received The Stan Costello Achievement Award. The Professional Society for Healthcare Group Purchasing presents this award annually "to the individual that has accomplished the most to achieve recognition of the overall benefits of group purchasing."