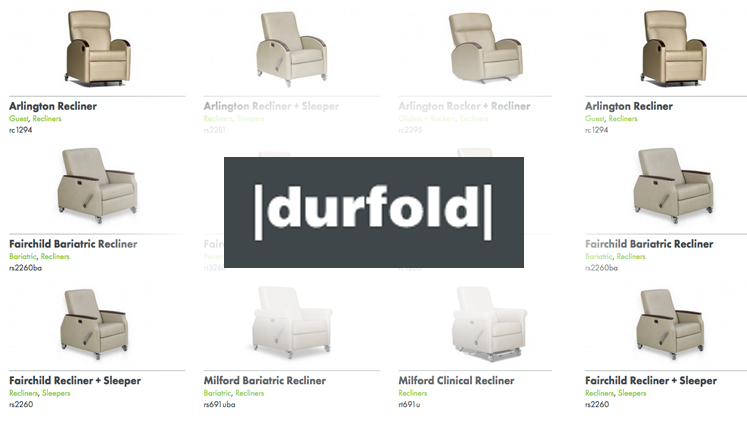 Durfold Corporation (#1572)
Our designs, engineering efforts and manufacturing are exclusively focused on the unique and challenging healthcare environment, as well as, on the identification of best practices for the caregiver and the patient.
We are able to provide excellent design and product solutions because of our close relationships with healthcare providers throughout the world and because we afford custom solutions to particular and unique needs.  It is no surprise that Durfold's success has been the result of spreading word-of-mouth recommendations from one provider to another. This has resulted in Durfold being known as "the best-kept secret in healthcare furniture."
Although we are admired for our unique designs and excellent quality, we give our highest credence to the oath "first, do no harm" by focusing our attention toward better infection control and patient safety.
---
CONTRACT SUMMARY
AGREEMENT #1572
10/01/04 – 09/30/20
www.durfold.com
Products:
Sleepchair, Sleep Loveseat, Recliner
Price Protection:
None
Shipping Terms:
FOB destination; freight prepaid
Payment Terms:
Net 30 days
---
To view pricing you must be logged in as a MAGNET GROUP Facility Member.
Not yet a MAGNET GROUP Facility Member? Not sure?
Complete and submit a simple, no obligation Participation Agreement (PA) Form.
Do you need MAGNET GROUP GPO Designation Form?
Download Designation Form (PDF)