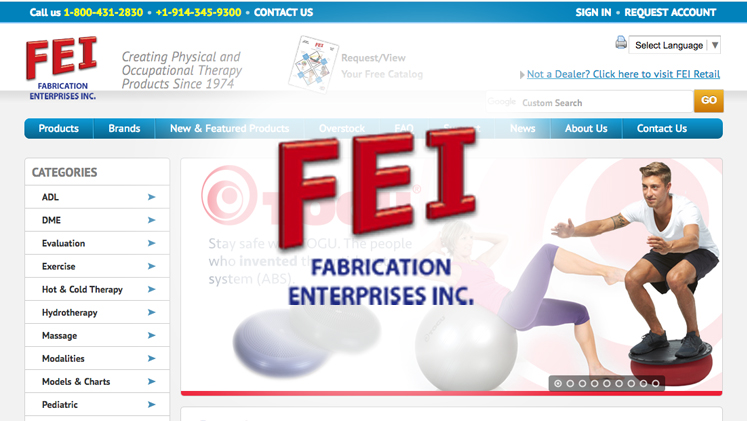 Fabrication Enterprises (#2795)
Fabrication Enterprises is a manufacturer, importer, and master distributor of products for physical therapy, occupational therapy, chiropractic clinics, athletic training, homecare, and more. Founded in 1974, our products are sold to hospitals, clinics, fitness centers, professionals, and more by a global network of dealers.
---
CONTRACT SUMMARY
AGREEMENT #2795
10/01/16 – 09/30/19
www.fabent.com
Products:
Physical Therapy Products
Price Protection:
Prices firm through 12/31/2017 1/1/2018-9/30/2019 Not to exceed 2%/yr
Shipping Terms:
FOB destination; freight prepaid & added or dealer terms apply
Payment Terms:
Net 30 days or dealer terms apply
---
To view pricing you must be logged in as a MAGNET GROUP Facility Member.
Not yet a MAGNET GROUP Facility Member? Not sure?
Complete and submit a simple, no obligation Participation Agreement (PA) Form.
Do you need MAGNET GROUP GPO Designation Form?
Download Designation Form (PDF)